»Due to the synergistic effect, the patented PROfortil® formula is clearly superior to the intake of high-dose L-carnitine.«
L-CARNITINE STUDY 2016
Relative change of sperm parameters (in %) after 3 months of PROFORTIL® regimen vs. mono substance group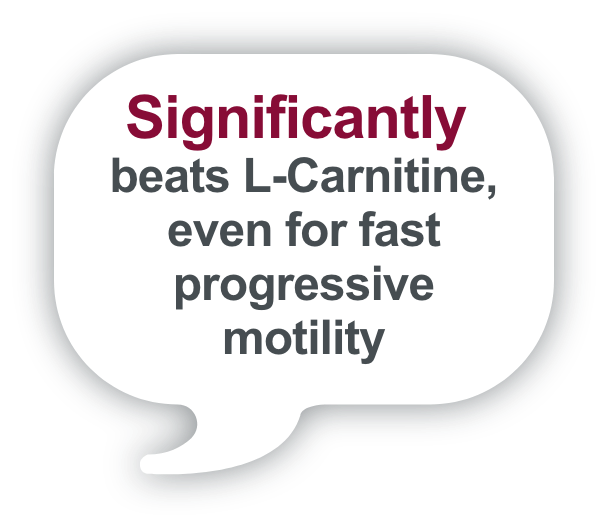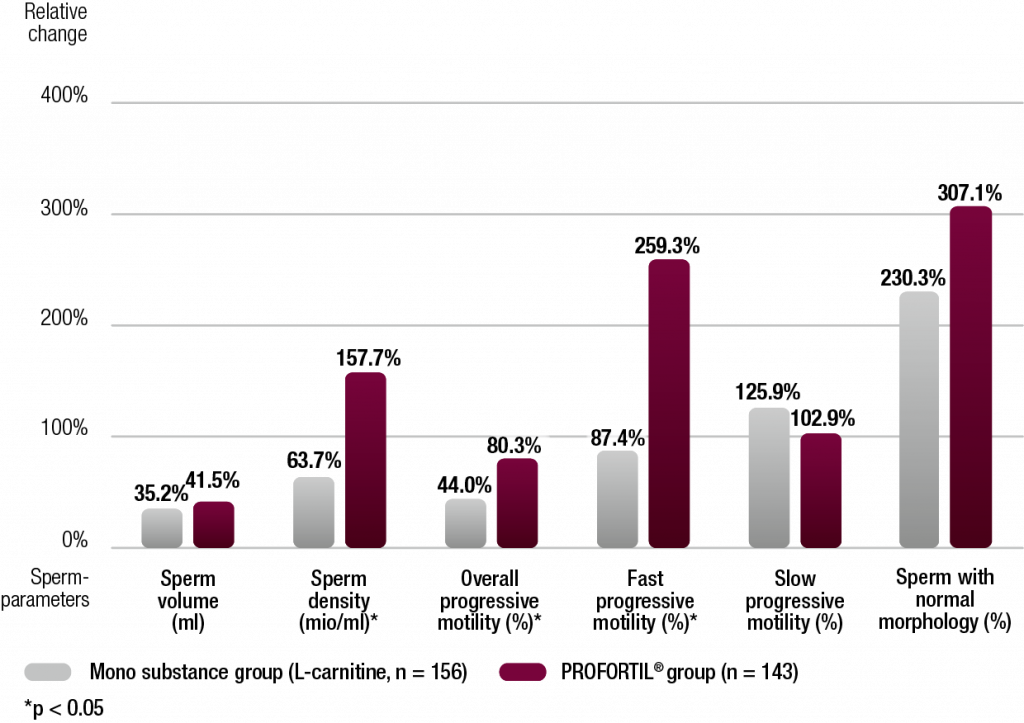 Number of patients:
n = 299
(PROFORTIL® group: n = 143;
control group: n = 156)

Publication:
Reprod Biol Endocrin (Dec 2016) 14:84.
The first prospective controlled study (compared to high-dosage L-Carnitine) showed superiority of PROFORTIL® composition:
Significantly superior to mono-preparation in regards to effect on sperm density, overall progressive and fast progressive motility
Improves likelihood of successful natural and ART conception, pregnancy and offspring health
L-Carnitine Study 2016; Comparison of the effect of a combination of eight micronutrients versus a standard mono preparation on sperm parameters; Lipovac et al.; inclusion criteria: 20-60 years of age; ≥ 1 year of subfertility and at least one recent pathological semen analysis result (≤ 3 months); exclusion criteria: aspermia, varicocele, azoospermia, urogenital infections.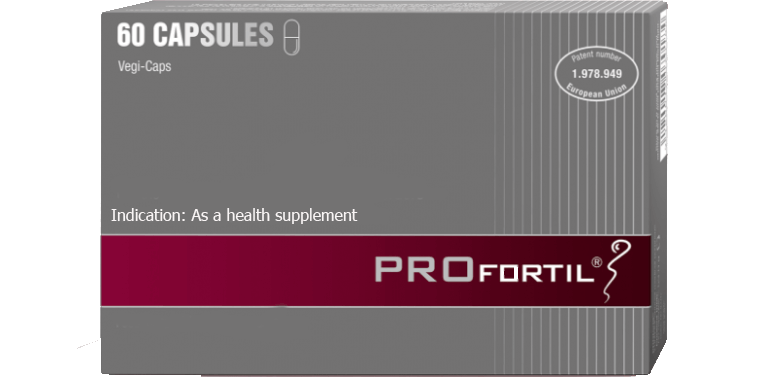 PREGNANCY RATE AVG. 26-41%