»Increases fertility in men with subclinical varicocele«
SUBCLINICAL VARICOCELE STUDY 2010
Improvement of sperm quality after 3 months of PROFORTIL® regimen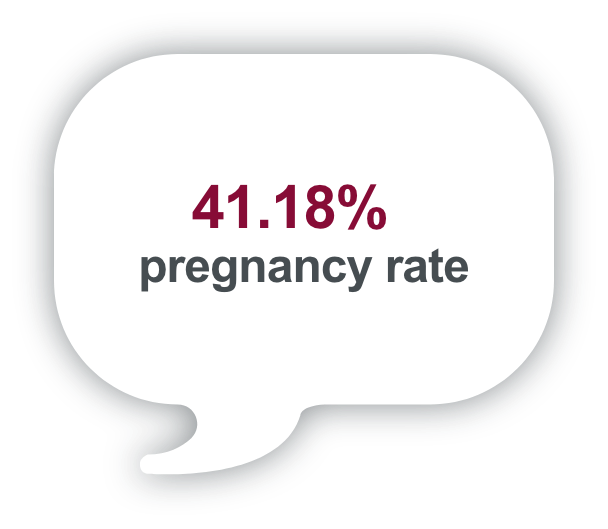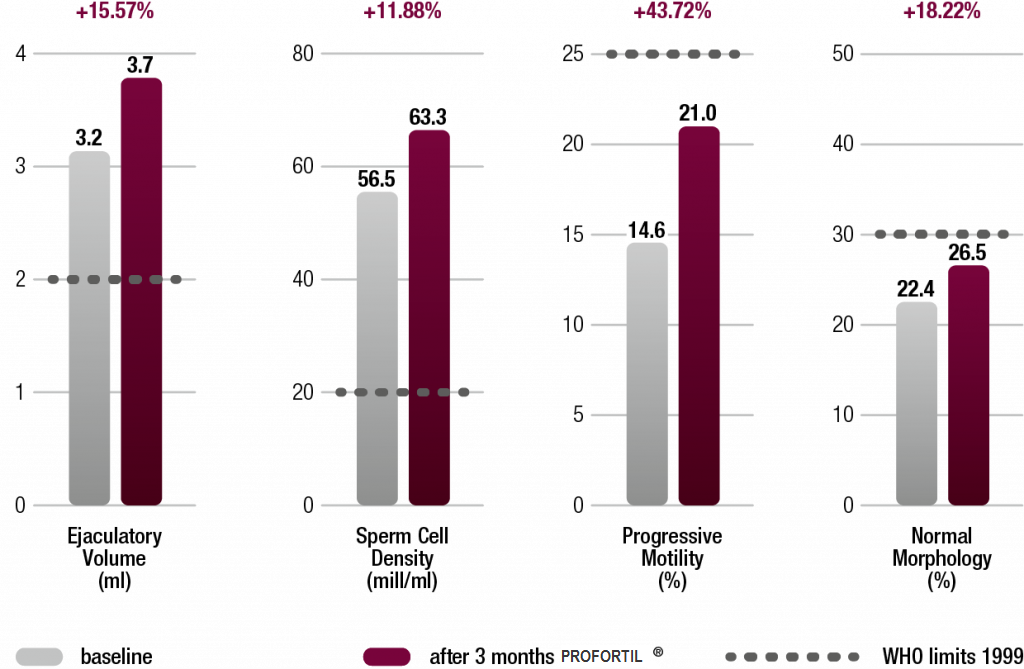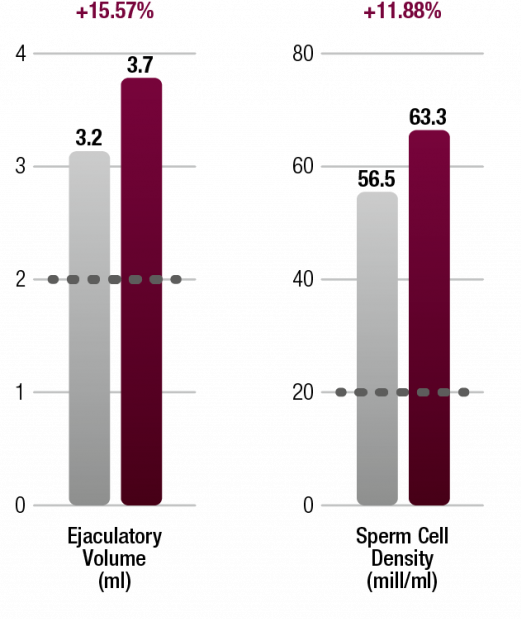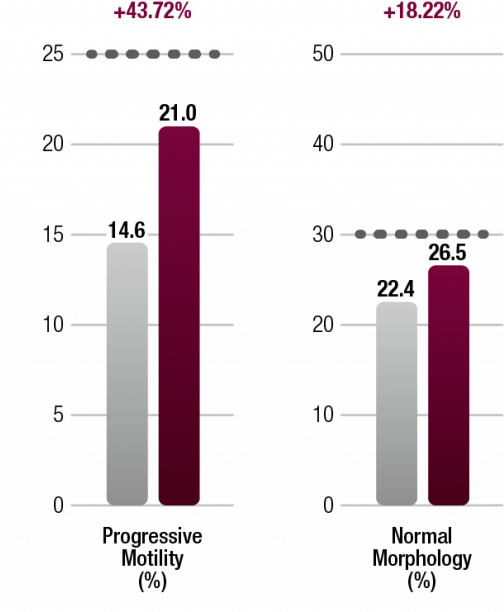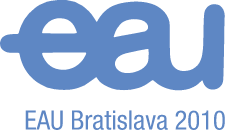 Number of patients:
n = 55

Publication:
Poster presentation at EAU, Bratislava (Oct 2010).
Results show that PROFORTIL®:
improves all parameters in sperm necessary for successful conception and pregnancy by reducing oxidative stress (cause of DNA fragmentation)
can be used after varicocele surgery
Sub-clinical varicocele study 2010; Micronutrients as an alternative to fertility treatment in men with subclinical varicocele; Schauer I. et al.; inclusion criteria: > 2 years of infertility, ≥ 2 pathological semen analyses; exclusion criteria: infections, aspermia, hormonal disturbances.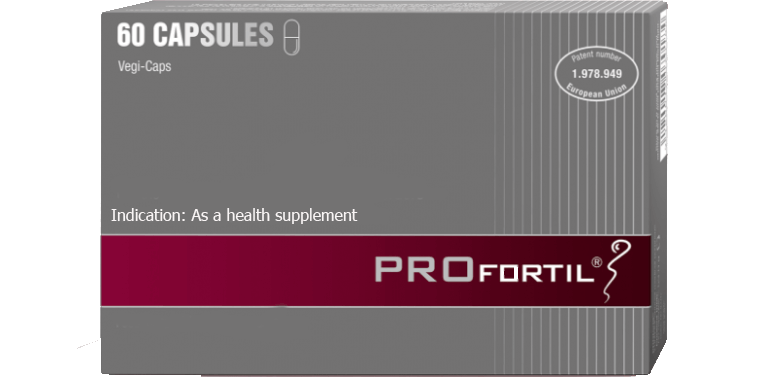 PREGNANCY RATE AVG. 26-41%